Which are the best 15 hindi newspapers in India?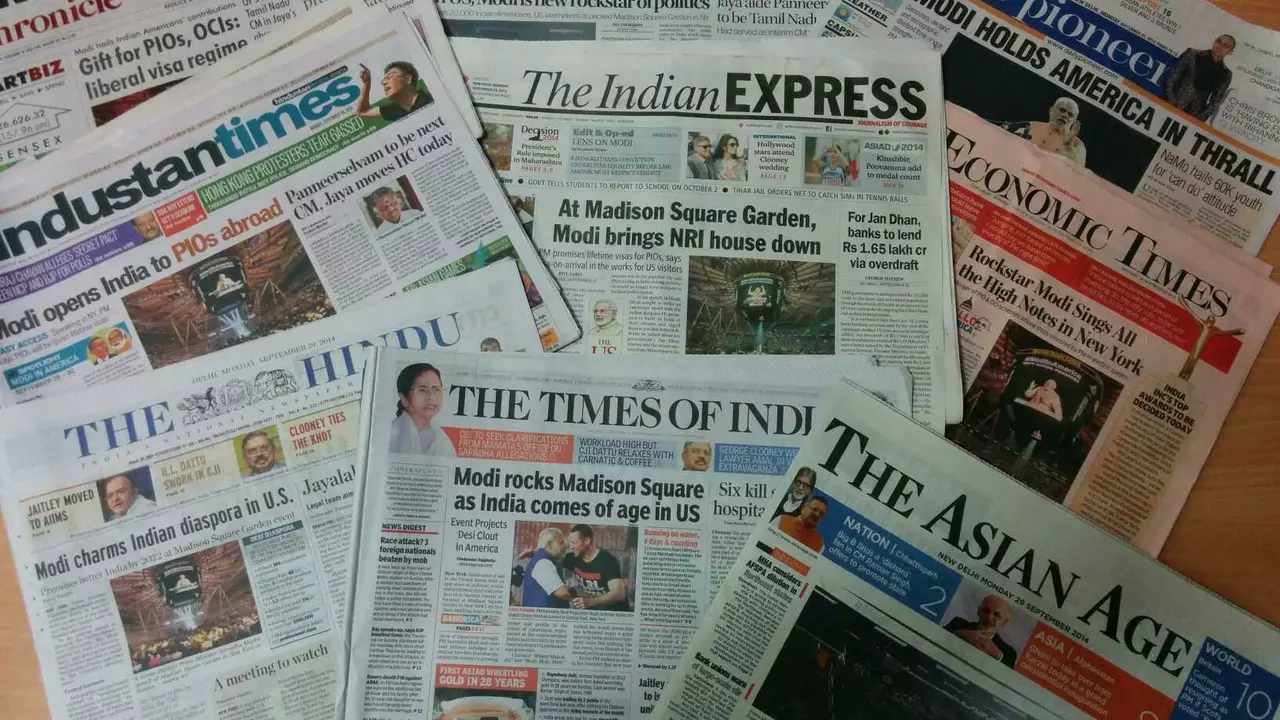 Delving into the World of Hindi Newspapers
So, here I am, your humble guide Aarav, ready to steer you through the fascinating labyrinth that is the world of Hindi newspapers in India. Before we delve into the specifics of the best Hindi newspapers in our country, it will be interesting to note that the first Hindi newspaper, the 'Udant Martand' (The Rising Sun), started as early as on 30th May 1826. Every morning, we sip tea with a side of news and opinions! Print media, despite the rise of digital platforms, continues to have a stronghold in our lives, especially the Hindi language newspapers with an incredibly remarkable readership. Hindi, as a language, has a deep-rooted influence in Indian society given that our country is traditionally multilingual.
Behind the Scenes: The Making of a Hindi Newspaper
Let's spare a moment to admire the work that goes into the making of a newspaper. Imagine this - it's three in the morning, the city is bathed in silence, most people are comfortably cuddling beneath their blankets, and at this time, my friend, the printing press is abuzz with activity. The rhythmic humming of printing machines, the hustle-bustle of the staff, a sharp whistle and the fresh newspapers are bundled and ready for distribution. Isn't there something absolutely poetic about it? But enough of Aarav's sentimental musings! Let's get down to our comprehensive list that will come handy to anyone who is interested in knowing about the best Hindi newspapers in India.
The Big Players in the Hindi Newspaper Market
So, who are players that are making waves in the Hindi newspaper industry? Well, we have some veterans, those storied heralds of news that have been part of the Indian households for a long time, and we also have some fresh faces that are making all the right noises. These newspapers vary widely, not only in their reach but also their area of focus, their style of presentation, and their audience. However, each of these newspapers has distinguished itself through its commitment to journalistic integrity, its understanding of the reader's pulse, and its balanced presentation of news.
Dainik Jagran
The first one on my list has to be Dainik Jagran. Founded by Puran Chandra Gupta in 1942 in Jhansi during the days of freedom struggle, it remains one of the most widely read newspapers in India. The Jagran Prakashan Ltd. which publishes Dainik Jagran, has 37 editions and covers 11 states in India. What sets it apart is its lucid language, comprehensive coverage of local news, and a keen focus on social issues.
Dainik Bhaskar
No list of Hindi newspapers is complete without the inclusion of Dainik Bhaskar. It started from Bhopal in 1958 and has blossomed into a massive media house with an expansive network spanning across 14 states with 62 editions. Known for its innovative promotions and its focus on providing a regional flavor to national news, Dainik Bhaskar has left an indelible mark in the landscape of Hindi journalism.

... [Continue with the description of remaining newspapers]
The Future of Hindi Newspapers
We have come a long way since the days of Udant Martand! The future of Hindi newspapers, like all print media, still remains in flux due to the increasingly digital nature of our lives. But take it from your friendly neighborhood blogger Aarav, Hindi newspapers have shown resilience and adaptability over the years and will continue to do so. As long as newspapers continue to serve as the window to our society, culture, and politics, they will remain an integral part of our mornings. The best part? We will continue to have our tea accompanied by the rustle of the newspaper, headlines screaming out at us from the front page, and the faint but distinct aroma of print. Happy reading, folks!