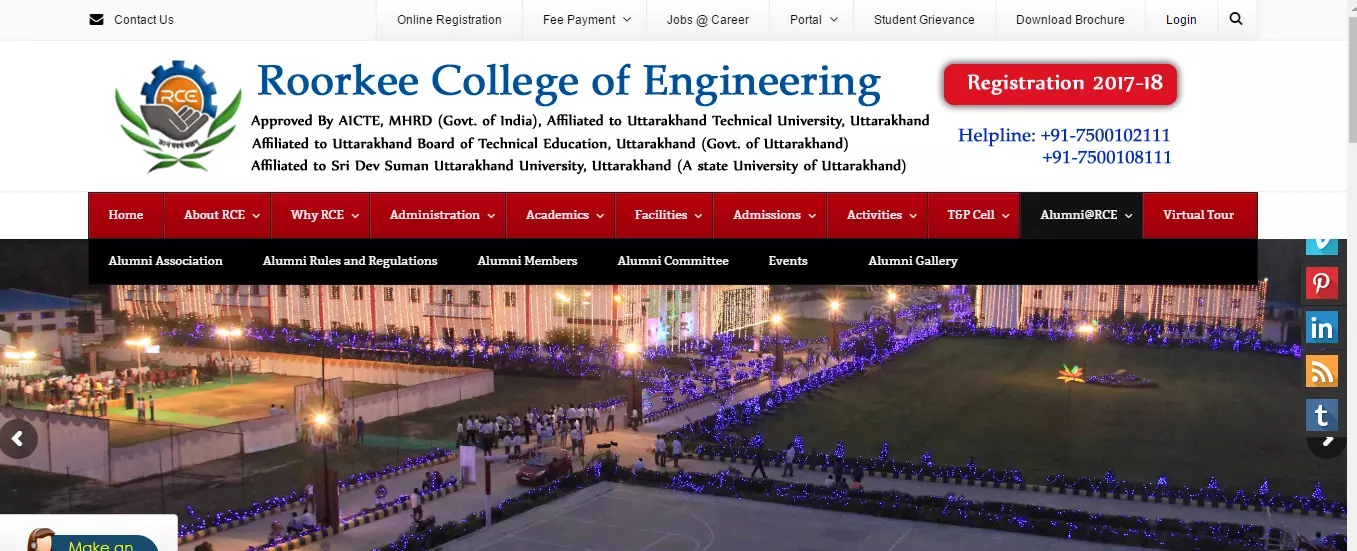 Website of the RCE (Roorkee College of Engineering) was designed by Mr. Sonu Kumar.
Roorkee College of Engineering (RCE) was established in 2010 by a distinguished group having experience of more than two decades of running technical institutions. Though Roorkee is the hub of Engineering Education with several top leading internationally known institutions namely IIT, CBRI, NIH, IRI etc. yet emphasis of RCE has been to provide high quality education to the regional aspirants in general but to poor rural population in particular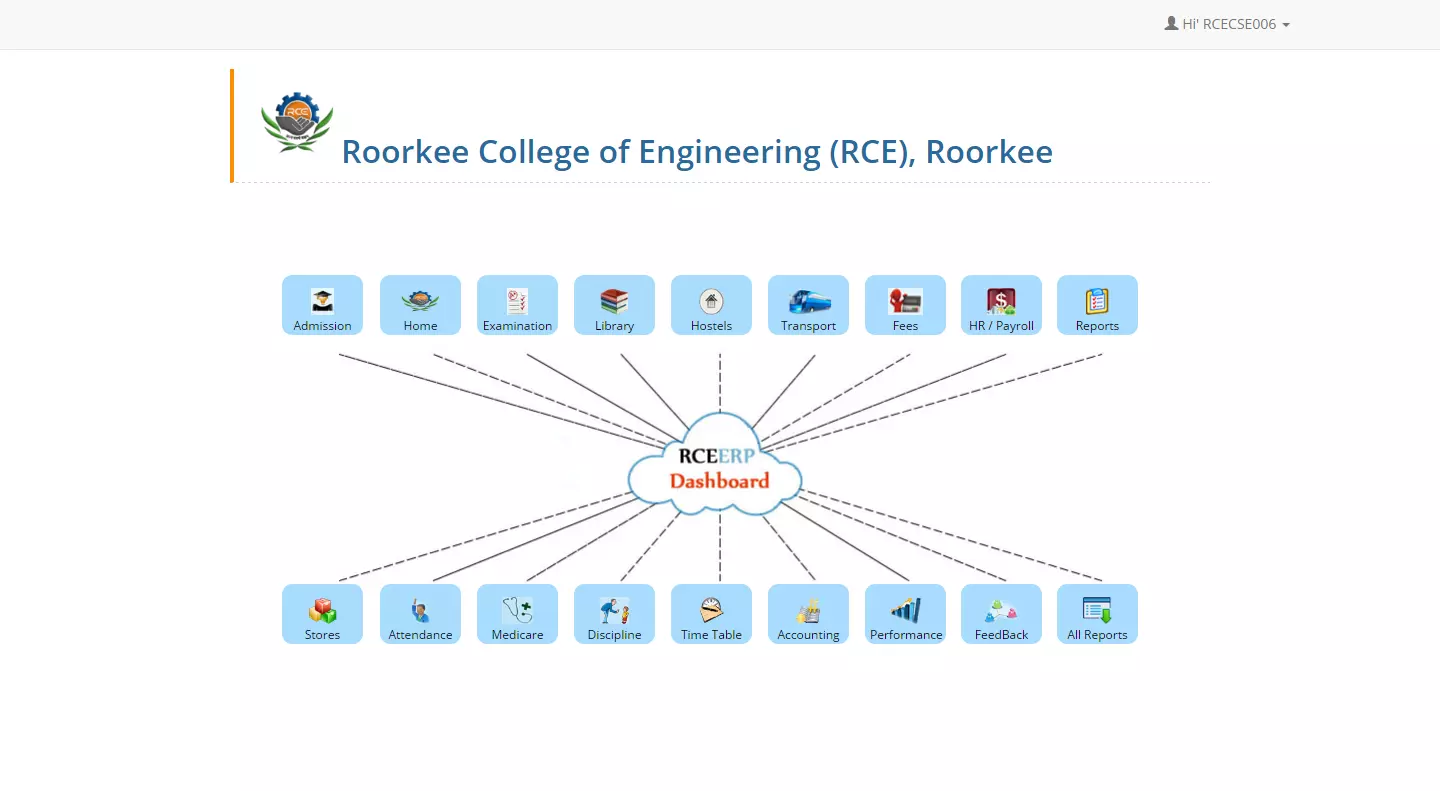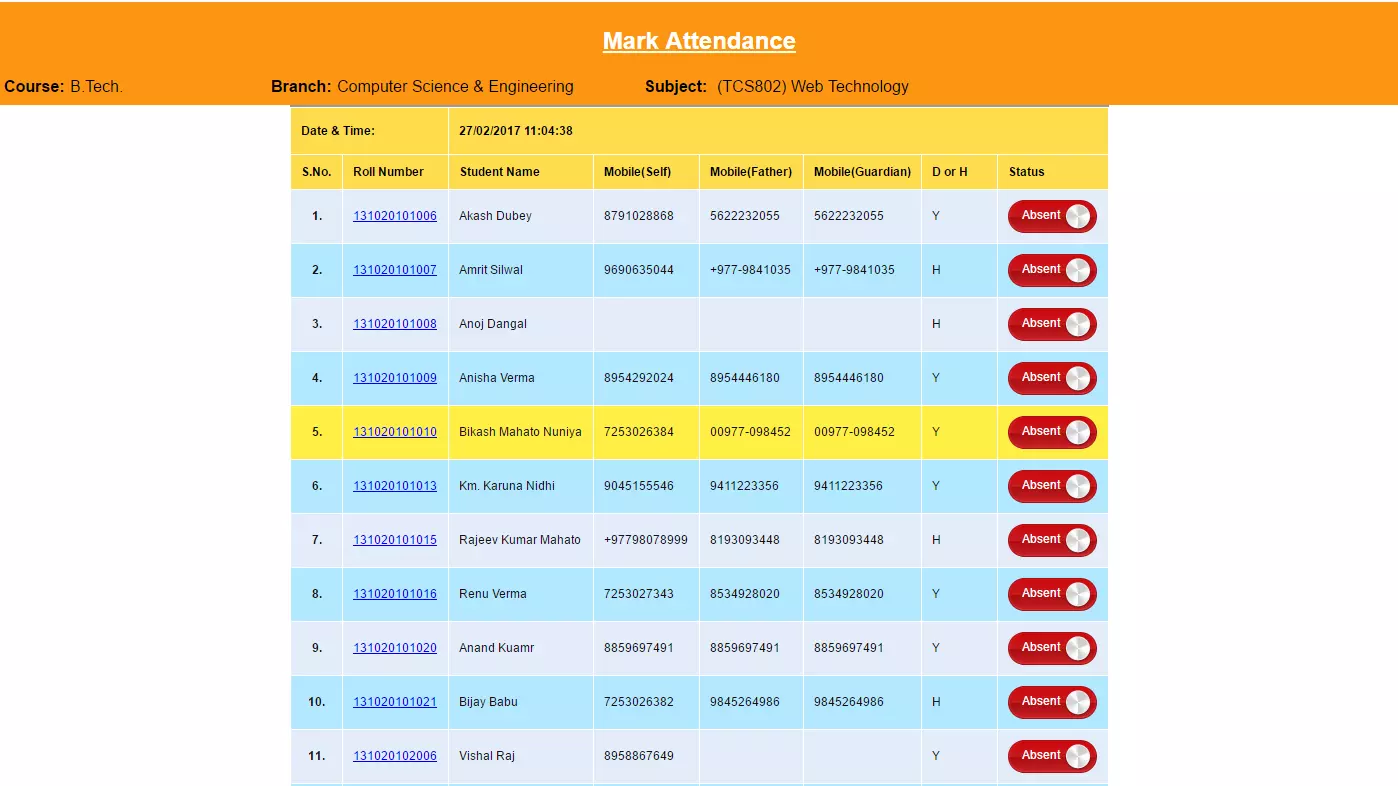 -The images in the left and right are of the ERP portal of the RCE college made using the Php that is used to perform the overall online operation of the college.It has seperate login for the college administration, faculty member login and the students login.
This whole software can be entertained with in the college and hostel premises via the intranet services.In this there is the features like the assignment submission,attendance report, educational discussion, students and faculty member's chatting , profile making, faculty and student's review and complain and suggestion panel and so on.